Painting & Decorating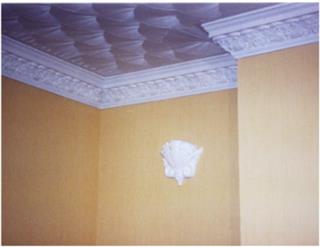 Spending a little time and money painting and decorating your home can be very worthwhile, the effects can be amazing! Although it is unlikely that painting and decorating will put much value on your property it will of course make it far more saleable. .
Due to the popularity of DIY makeover programs on Television people have turned away from wall papering, this is mainly due to the fact that The TV programs are on a very tight timescale and often complete a job in one day so Painting is preferred over wall papering as it is far quicker and easier. As I come from a town which has made wall paper for the last 50 years it is a shame that wallpaper has lost it's appeal, the demise of the British wall paper industry seems as imminent as that of the cotton industry some years earlier.