Power Tools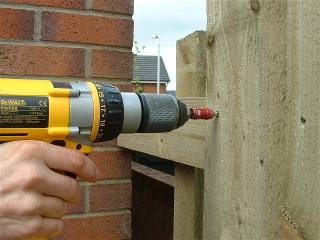 No self respecting DIY enthusiast can be without power tools. These tools are now often cheaper than a take away and can considerably improve the ease and speed of any job. Special consideration should be given to which make of tool to buy- should you pick one up costing a few pounds or one costing a few hundred pounds? Only you can decide!
Lets look at for example re-pointing the back of a house, you are going to need a 4.5 inch angle grinder. You could pay between £9.00 for a cheap corded one and £250.00 for a good quality cordless one. The cordless one would be fantastic but comes at a premium price, at least you don't need to worry about cutting through the cord!
The £9.00 corded one will hopefully do the job and at that price can be thrown away afterwards or you may get many years of use from it!
Cheap cordless tools tend to be let down by the batteries, which often loose their charge easily. For this reason corded power tools are a better alternative as you can always use them without having to wait for the battery to be charged!
Subcategories