MDF (medium density fibreboard) is now very common for DIY use as it can easily be cut and shaped. Here we are going to paint a bath panel that is made from MDF, if you are painting bare MDF you can simply lightly sand it and then prime it and then apply one or two top coats of paint to get the desired result.
When painting MDF a gloss roller or spray paint is preferred as it ensures no brush marks are left in the paint.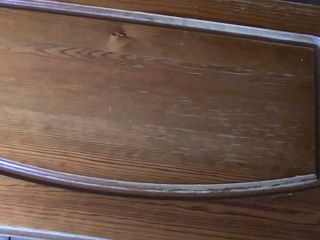 This bath panel has is made from MDF which has previously been stained or varnished, this needs treating differently than painting bare MDF.
It's a good idea to wear some disposable gloves at this point.
Using a clean rag and methylated spirits proceed to clean the surface of the MDF ensuring the rag is turned frequently
To get the best finish a gloss roller or spray is preferred over a paint brush although a brush will have to be used for the detail on this bath panel. To prime the surface use Zinsser B.I.N. If you are painting bare MDF you can use Zinsser 123+ or a dedicated MDF sealer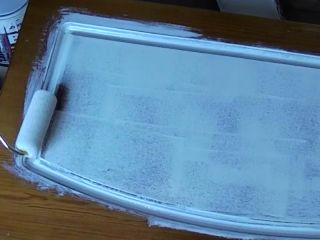 Apply the Zinsser B.I.N or Zinsser 123+ using a gloss roller ensuring that there are no runs and that the surface is covered evenly.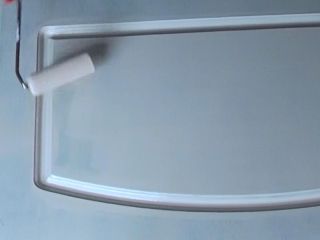 Once the Zinsser B.I.N or Zinsser 123+ has dried (normally 1 hour) you can apply one or two coats of your chosen top coat.
Zinsser Perma-white is a good choice as it is durable and mould resistant.