Ceramic tiles can be Glazed or unglazed, ceramic tiles are normally the easiest to cut and drill because they are not as hard as their Porcelain or Natural stone counterparts.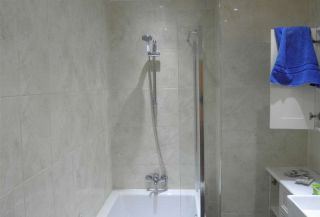 This bathroom has been tiled using ceramic tiles
Ceramic tile Adhesive
Choose an adhesive that is suitable for your particular application. If you are tiling onto a wooden floor you will need a flexible floor adhesive. If you are tiling a shower cubicle you will need waterproof adhesive. I recommend non slip adhesive as it is easier to use.
Cutting Ceramic tiles
Ceramic tiles are best cut with a standard Tile cutter, although you may also need a Wet tile saw
Drilling Ceramic Tiles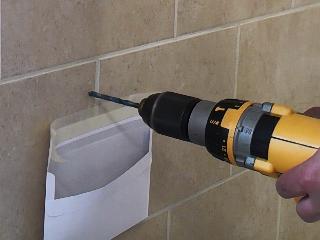 Ceramic tiles can easily be drilled and are probably the easiest of all tiles to drill, please see here-
For large diameter holes you can use Diamond coated hole saws
Fixing Ceramic tiles
For wall fixing a trowel with 5 mm notches should be used
Finishing
Ceramic tiles normally only require Grouting