Welcome to the Ultimate Handyman Free to enter June 2014 competition
The Ultimate Handyman site has gone from strength to strength since it's creation and is now one of the UK's largest DIY related web sites. The competition was added to the site in order to give something back to the valued members that make the forum what it is!
The competition is as easy as ever to enter and free, as always.
To enter the competition you must-
1. Be a member of the DIY forum
2.You must make a minimum of 10 Quality posts in the forum in May to be eligible to enter the competition. A quality post is defined as being a post that contributes to a thread, rather then just posting an "Hello" message etc.
3. You must reply to the June 2014 competition thread in the forum. Simply click on reply and type "entered", or anything similar. This will guarantee you entry to this months competition as long as you have met the requirement before the competition end.
It is as easy as that to enter the competition!
Winners can now elect to donate the value of their prize to our chosen charity Donna's Dreamhouse we will then send the value of the prize in the form of a cheque to them.
The Competition this month is sponsored by-

Drainage Online is one of the country's leading Online suppliers of drainage and guttering products. You can buy under and over ground drainage products and storage tanks from top suppliers: Brett Martin, Lindab, Markey and Alutec. The drainage products conform to BS EN 1401-1* and are suitable for all gravity and sewer installations. All fittings have secure ring seal joints guaranteeing a water tight seal every time. Free Next Day Delivery on orders over £75 (ex. VAT)
First prize
The first winner drawn in this months competition will win goods to the value of £100 from Drainage Online.
Second prize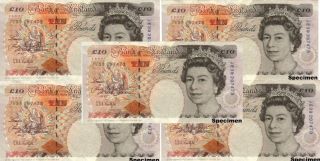 The Second prize winner will be sent £50 either electronically via bank transfer or a cheque to the value of £50
Third prize
The third prize winner will be sent one of these handy Tacwise Z1-140 Staplers, these are invaluable for many DIY jobs
Fourth prize
The fourth prize winner will be sent a UHM mouse mat and coaster set.
Fifth prize
The fifth prize winner will be sent a Ultimate Handyman mug