Page 1 of 2
Here we are going to make a Perspex heart shaped table, this is a time consuming project but the finished article is well worth the time and effort-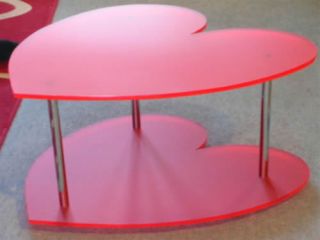 The Perspex used is 12mm thick double sided frost, colour code 4T50. The legs are made from 19mm chrome tubing and inside of the legs is stainless steel threaded bar. Stainless nuts hold it all together and then a dome nut is used for the feet.
The first step is to draw an heart onto the Perspex that we are using. I have done this by drawing a square onto the Perspex and dividing it as shown here. A dry wipe marker is good for this as it can easily be removed if a mistake is made.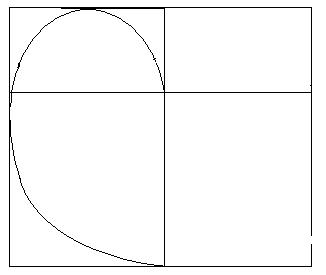 Now I have used a piece of PVC cloaking profile (which is a flexible piece of plastic) and I have used it to make a tight radius at the top and then a sweeping curve at the bottom to give me half of an heart shape.
I am now going to cut out the half of an heart shape using a jigsaw with a metal cutting blade on a slow speed.
In order to get a symmetrical shape I have used the off cut from the other side and turned it over.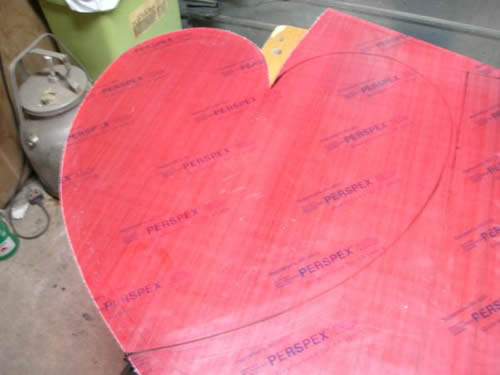 Here is the line that has been drawn on using a dry wipe marker. Now cut out this half of the heart using the jigsaw.