Plain wood can easily be shaped into something much more interesting with the use of a small angle grinder and flexible sanding disk, goggles and a dust masks are recommended as dust flies everywhere with this technique.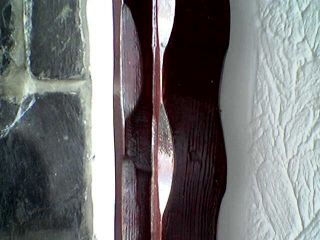 This timber has been shaped using an angle grinder, then stained and varnished to give it an old England appearance
This technique is easy to learn and simply requires practice. Quite a lot of pressure has to be exerted onto the disk to get a finish like this. It is far easier to scallop the wood by clamping it firmly to a workbench, apply firm pressure to the grinder and move it away from the work piece whist still pressing down.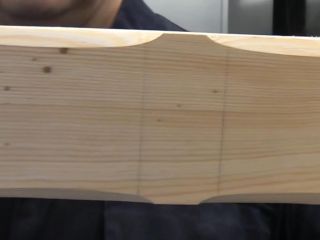 Pencil lines can help to get a uniform pattern
A dust mask and full face visor is recommended when doing this