Ball float valves or water inlet valves are often found in many houses, there could be one in the toilet cistern or there could be one or two in the header tanks for the central heating system. Modern toilets use more compact filling valves so that the size of the cistern can be reduced.
If your toilet or cistern is constantly filling then the chances are that either the ball float valve needs adjusting or the ball float valve washer needs replacing. In most cases you will have water running out of the overflow pipe, although some toilets now use internal overflows. This is a side entry ball float valve, these are not seen in toilets much now, but are often found in central heating header tanks etc.
To change a water inlet valve please see here- replacing a water inlet valve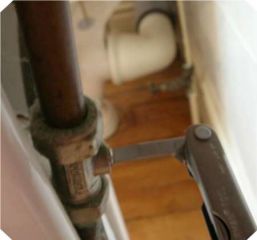 The first thing we need to do is to isolate the water supply to the Valve. This can be done by turning the isolating valve beneath the valve (if there is one) or you will have to isolate the water supply to the whole house as described here- Isolate the water supply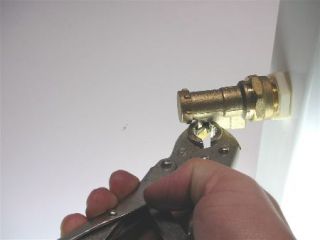 You will notice that there is a split pin that is holding the ball valve arm into the body. We need to remove this pin and so it needs bending straight using a pair of pliers or mole grips.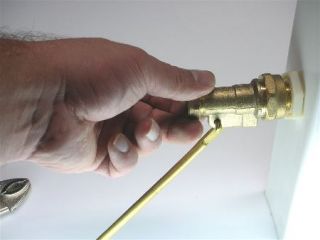 Once you have straightened the split pin you can unscrew the cap from the end of the ball valve.
You can now lift the ball valve arm upwards and outwards, this can be tricky to remove but once you have done it once it is much easier the second time around.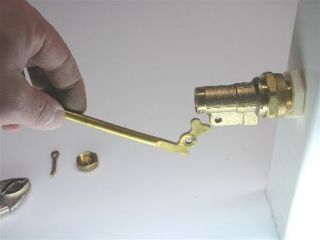 Lift the arm clear of the ball valve. There is now a nylon cylindrical shaped fitting inside of the ball valve, this can be removed by inserting the arm into the slot where it cam from and by pushing the ball valve down. This will lever the component that holds the washer out.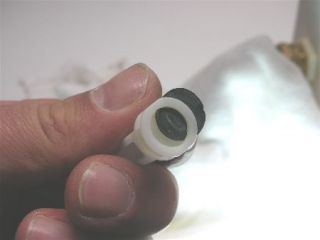 This is the nylon piece from the ball valve that holds the rubber washer. This rubber washer can easily be pushed out with a small screwdriver.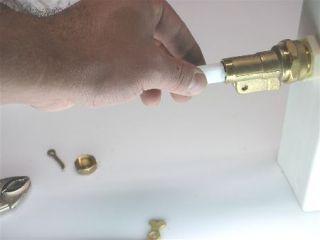 Push the washer assembly back into the body of the float valve.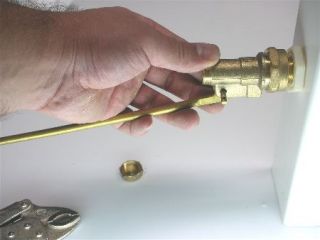 Push the float arm back into the float valve ensuring that it engages with the slot in the washer assembly.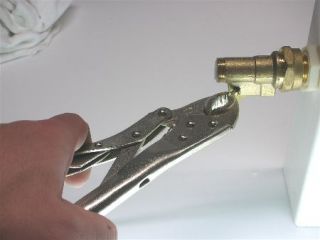 Now bend the pins on the split pin so that it cannot fall out.
Screw the cap back onto the end of the inlet valve.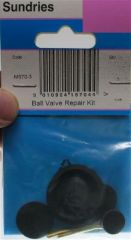 A Ball valve repair kit like this is a very useful item to have in your toolbox.