Acrylic is much undervalued by the DIY enthusiast/handyman, Personally I believe Acrylic to be a fantastic product to work with as it is relatively easy to cut and shape and comes in thousands of different colours. Perspex® and Lucite® are leading names and I believe these to be far superior to other makes of Acrylic. Both Perspex® and Lucite® are manufactured by Lucite International limited, Lucite® is for sanitary ware applications such as baths and Perspex® is used for fabrication and signs etc.
Here we are going to be looking at Perspex® from Lucite® which comes in hundreds of different colours, tints and clear and ranges in thickness from 2mm up to 15mm.
Samples of a small amount of Perspex® colours available
The latest acrylic sheets are really exceptional as they are totally unlike what you would expect as they now come with either one or both sides with a non reflective finish (Perspex® frost). Acrylic sheet can be cut, drilled, routed, heated and bent or formed to almost any shape, it can be recycled, has excellent weather proof properties, it doesn't need painting or treating and clear acrylic transmits light excellently.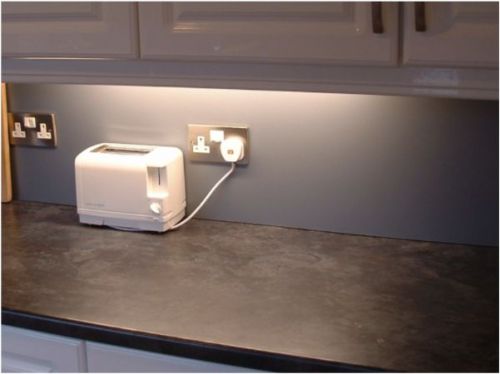 There are also some fantastic colours such as metallic silver or Platinum. This picture shows how I have used a piece of 4mm thick non reflective (Perspex® silk) Platinum colour sheet as a Kitchen splash back. Note it does not go behind the cooker as Acrylic sheet is flammable.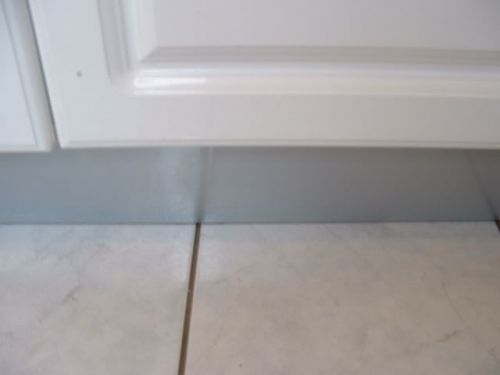 This Kitchen plinth is made from platinum colour Perspex silk, but the reverse of the sheet is used which has a gloss finish.
Perspex® acrylic sheet from Lucite® is a most useful material in the workshop because it can be used to make precision engineering components for both domestic and industrial products. Typical applications include signs, glazing, safety screening, roof lighting, furniture, lighting fittings and a great many industrial parts for the medical and chemical industries.
Perspex® is manufactured in two forms; cell cast and extruded sheet. Perspex® CS cell cast sheet is available in a wide range of thicknesses and colours, including blocks, colours and surface patterns. Extruded sheet, Perspex® XT, is available as clear sheet and also in a range of opal and tinted colours and impact modified grades.
Some differences exist between cast and extruded Perspex® properties arising from their molecular structure and this can be reflected in their fabrication behavior. These differences are highlighted where appropriate in the handbook. Otherwise, fabrication behavior may be assumed to be very similar for both products.