Hello people, hope all is well. I have a quick question about a wiring set up I've come across. I just took off an old ceiling light that was circular fluorescent tube type fitting. I've found 3 wires, 2 x twin & Earth and 1x 2 core only, live and a earth.
Here's what used to be there: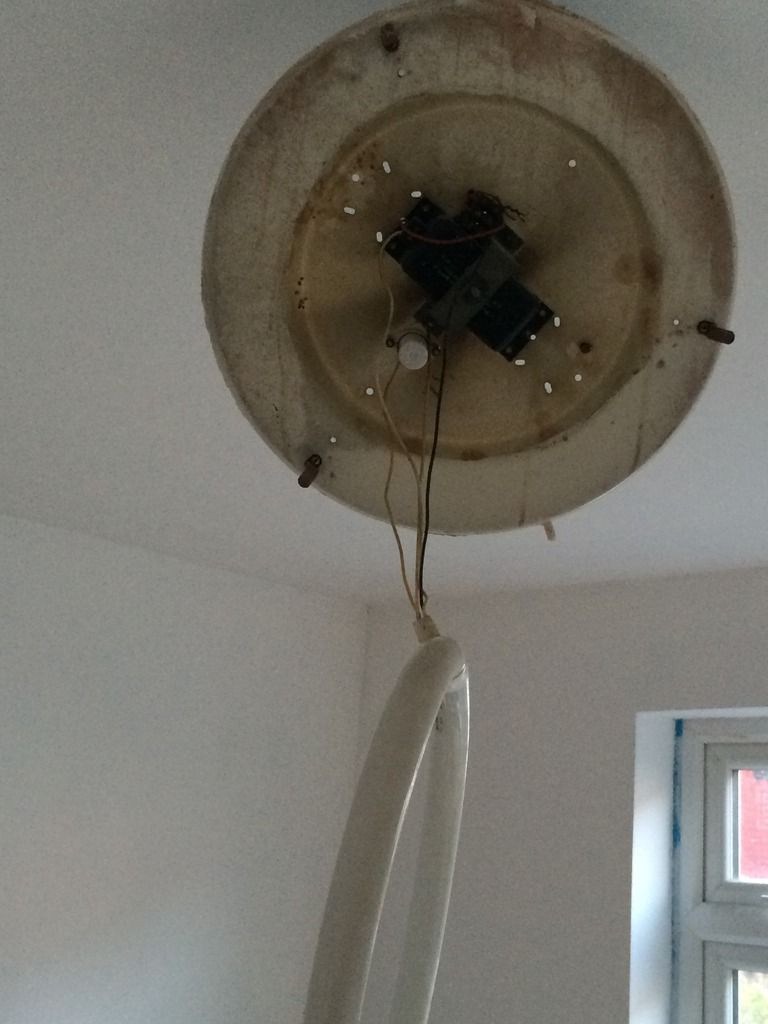 I plan on fitting a ceiling rose, can I just connect the live and neutral from the ceiling rose to the existing terminal rather than wire into the new ceiling rose.
Finally, which is the switched live? Is it the live wire from the 2 core cable? There is no neutral on this cable.