Hi,
I currently have a ceiling mounted pull cord switch that turns ON and OFF a fan
in my shower cubical, similar to what is shown below: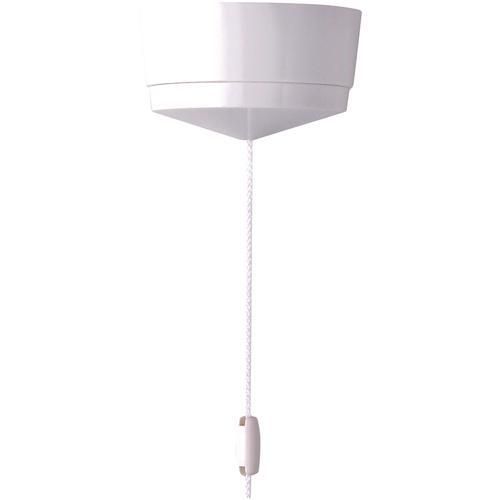 The problem I am having is that as the fan has a 5minute shut down cycle after the
cord is pulled to turn the fan off. But sometimes I forget if I have pulled the siwtch OFF or not.
So I end up having to wait 5mins to see if it has turned off or just go to work and
hope that I had turned it off.
Obviously I dont want to be wasting electricity with it running all day, so was wondering
if anyone can suggest a ceiling mounted switch (similar to the one shown, i.e not a flush
switch, so I don't have to cut out an area of the ceiling to mount the fitting), which has
either a light or a an ON / OFF indicator to show if it is ON or OFF, that I can install.
I am not sure what the current wiring is in the existing fitting, so if there are various
ways to connect a new fitting, I could open the current fitting and try and take a photo
to show what wires are there to make sure it would be compatable with the new
switch.
Thanks in advance