i was in the market for new biscuit joiner and needing 110v it was basically a choice between bosch, makita and dewalt. after looking at prices spec etc i found the makita and bosch are the same machine and a good £50 more to buy, so that left me with the dewalt.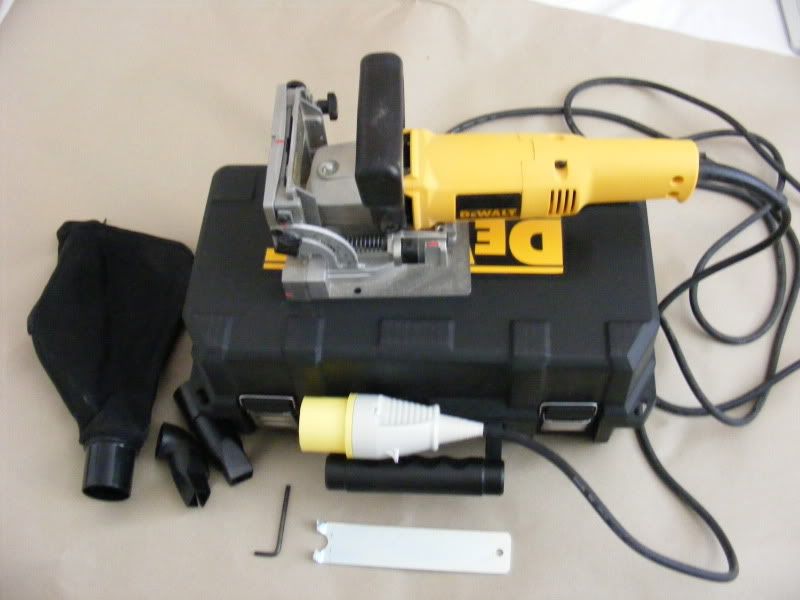 so hears what we get,
the tool with a 4m cable, dust bag and adaptor, and the tooling to allow the blade to be changed.
the machine is nice and weighty and feels good inthe hand, easy to press the trigger and adjust controls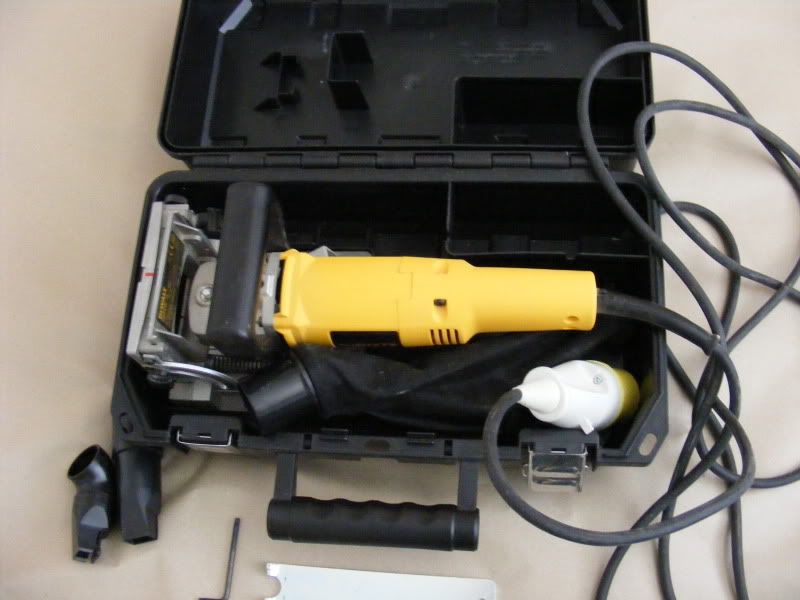 this is how it fitts in the case, the machine fits perfect but i can not for the life of me get all the cable/plug and accessorys back in the box. its a nice box just like the rest of the dewalt range they just dont accomadate the cable, i have the same problem with the trend t10 router which is basically a dw625ek.
the controls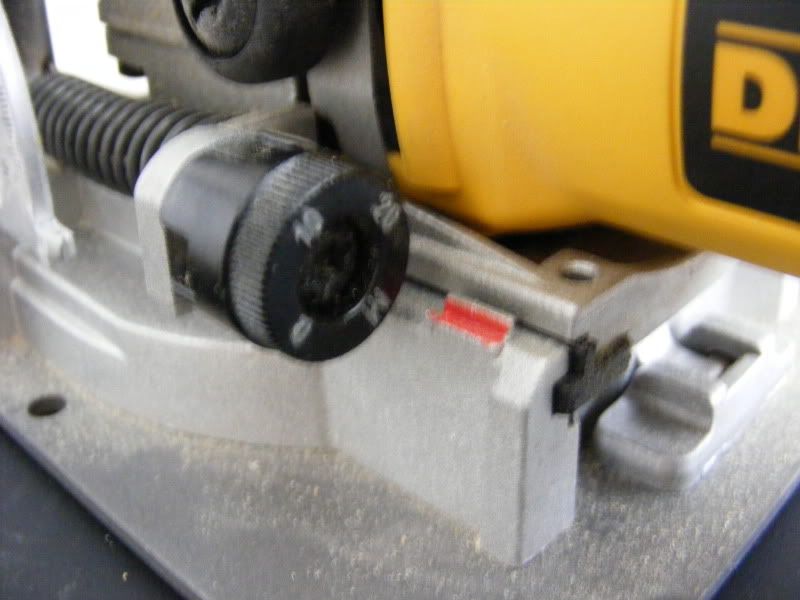 this is the adjustment for the blade depth, 0,10,20 is for biscuit size and the M is for max depth setting which is 22mm,
its easy to adjust the red line is the referance mark to set the depth to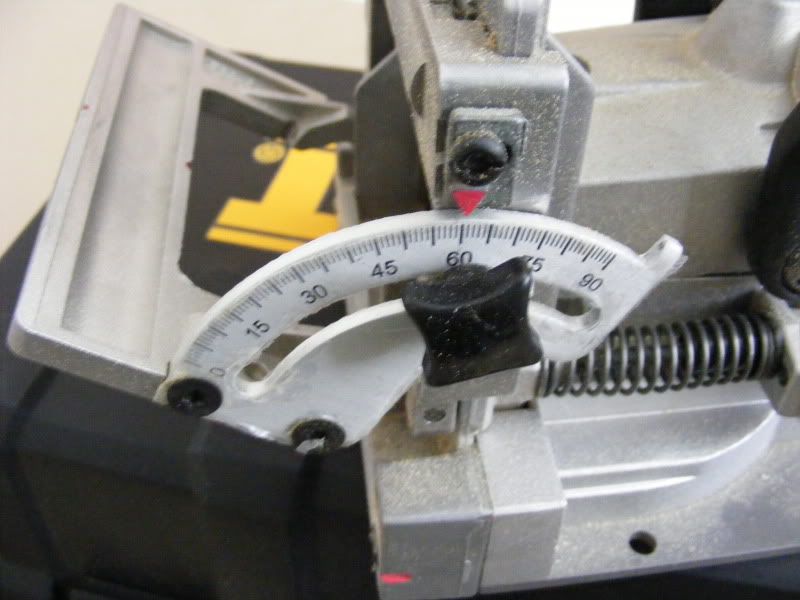 to adjust the angle its a simple thumb turn knob and a easy to read angle scale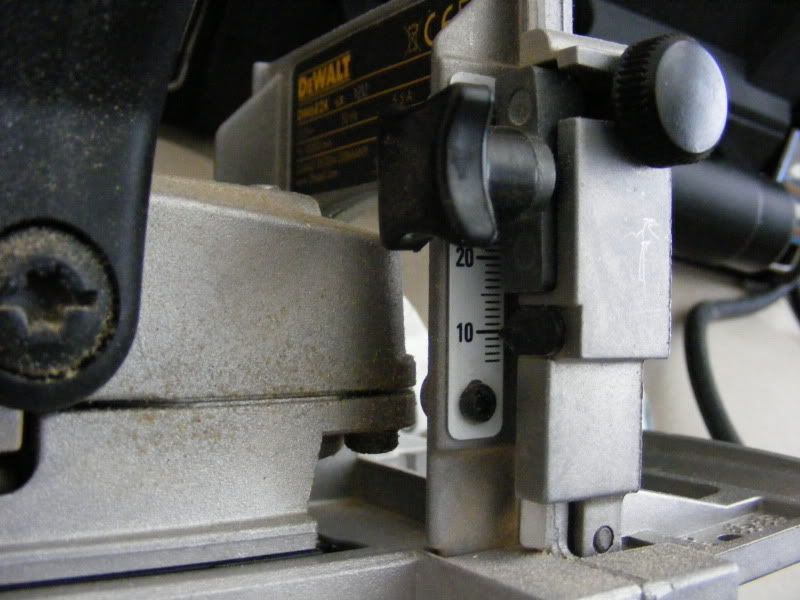 height adjustment is nice and easy due to rack and pinion rise and fall, just loosen the square knob then the round knob controlls the height, there is a scale and pointer that is also easy to read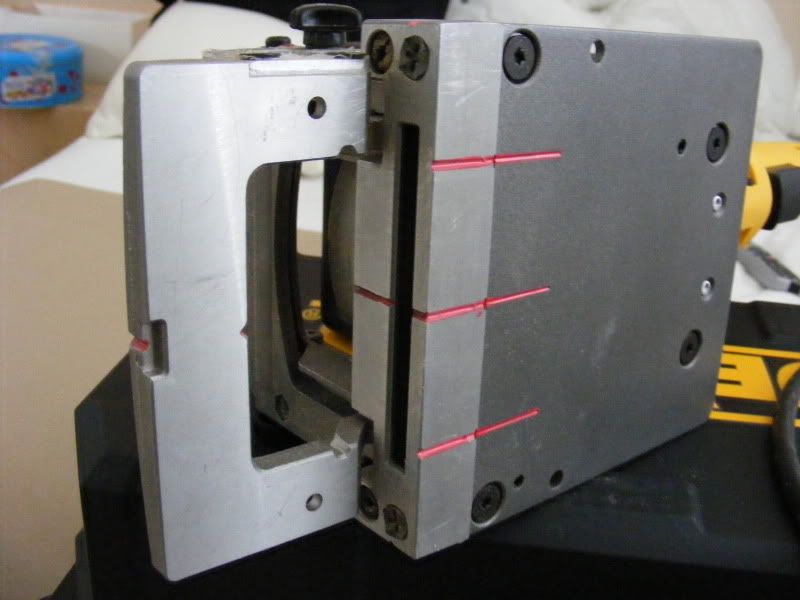 all referance marks have been painted in red paint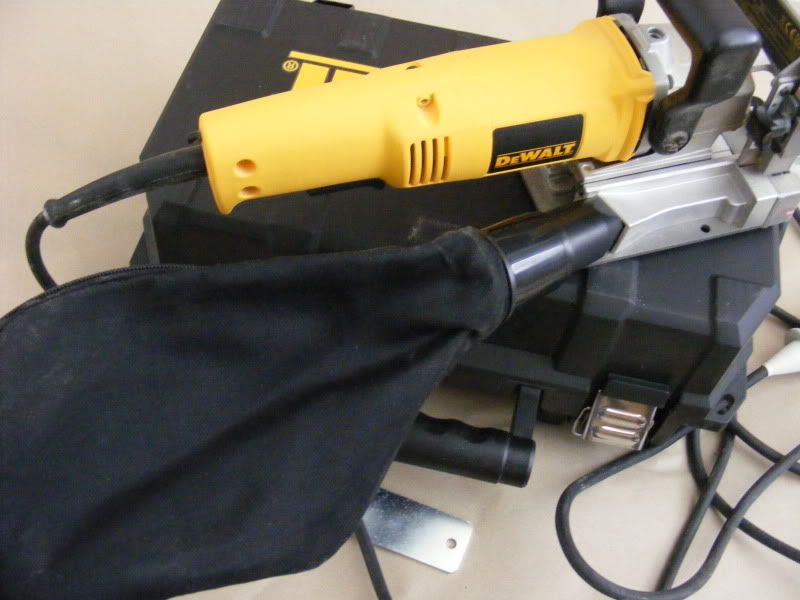 the supplied dust extraction bag clips in to the square extraction port built into the base,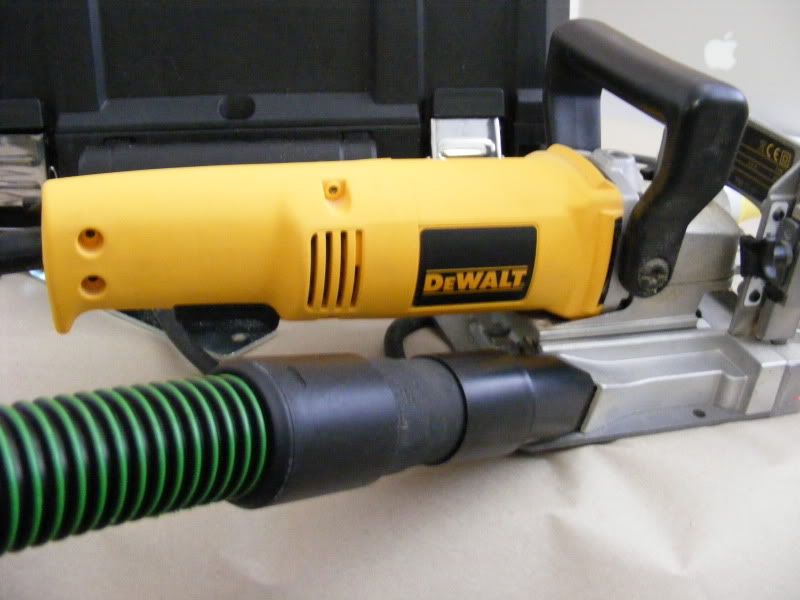 there is also a adaptor to hook it upto a dust extractor
due to the original case been a little small i use a systainer 3, this allows me to carry 200x 0,10and 20 size biscuits afew worktop bolts and 10mm spanner, a 1l bottle of glue and glue brushes