someone-else wrote:
..............another reason not to use stats that have batteries.

I have said before (in a post on this forum) I was cold more than once because of battery failure in a stat, and as I said then, who looks at a stat that is working to see if it needs new batteries, no one does because its working.
I have to agree, so with my late mothers house there are two thermostats wired in parallel, so both need to fail before central heating fails, however at home with a Horstmann DRT2 I renewed batteries at start of each Winter, they should last 2 years, but I never tried to span 2 years after the first time they failed.
The Horstmann DRT2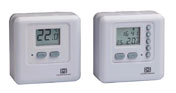 image shows both DRT1 and DRT2 it seems has been superseded by the Flowmasta 22199SX (2659G) and the Celect plus Horstmann new DRT2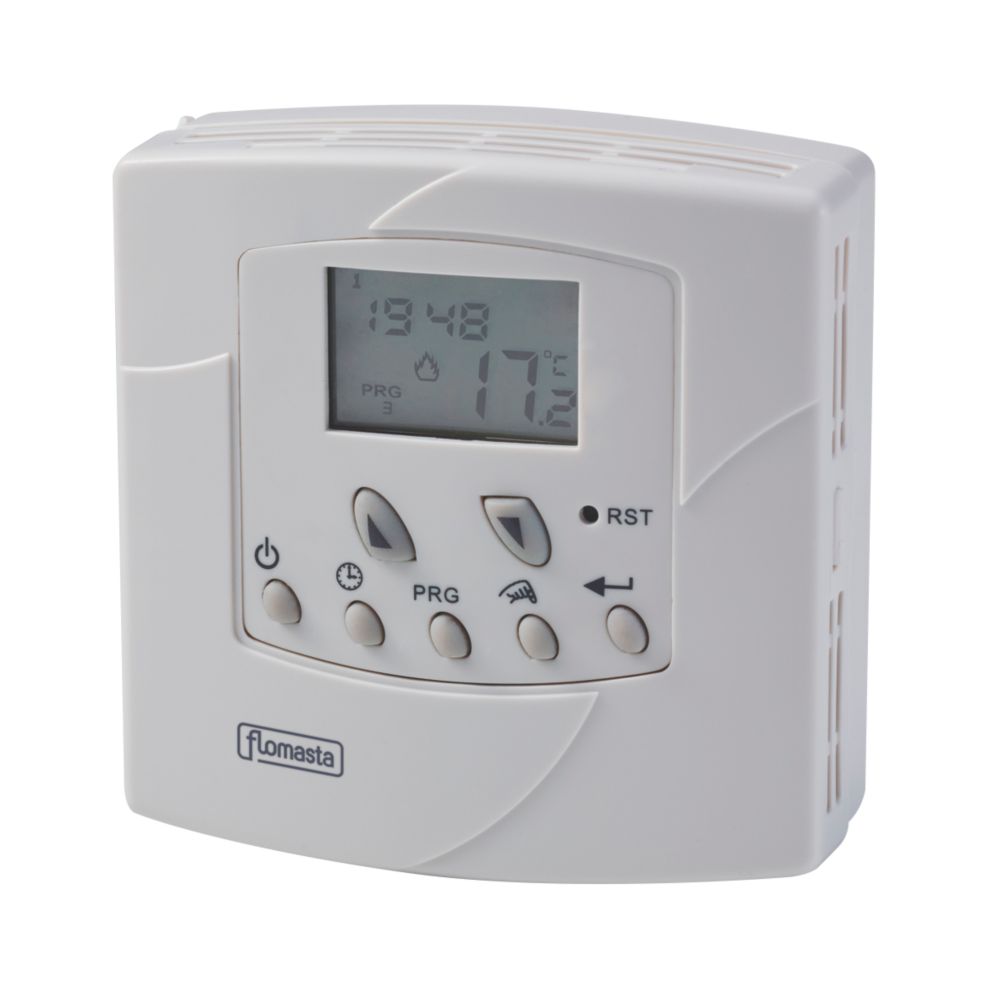 seem from pictures to be identical other than the name on the front. The iQE battery powered, 7 day programmable room thermostat was first I tried to buy but that also seems to have been discontinued, so in essence new thermostat is same as old one, the old one has been in some 20 years so no real complaint.
The problem with the old unit was the batteries became too weak to work relay before the battery warning light comes on, so no amount of checking would stop the unit failing due to discharged batteries.
However today it seems we have to rely on battery power, my son looked for hard wired TRV heads and failed, they all seem to be wifi and battery powered, however mine did show the battery state on the PC when accessing the system.
But the main reason for the post is to alert people N/C and N/O means simply normally closed and normally open, it does not mean cooling and heating. Before buying this new thermostat I would have told any one asking N/C is for cooling and I remember which way around as C is for cooling. However this is not the case.
The main problem as I see it is if you loose the instructions there seems to be no on line version except the one I have now put on my own website. So as an electrician we get called to a fault and we have to guess. The default setting is no delay on heat, 12 hour clock, and N/O for heating, but other than the very small label on the circuit board which says heat cool
there is very little to show us how to set it, and there is another circuit board on top of the one with jumpers so very easy to miss, sorry not a good photo used my phone not proper camera.