Depends what you want and what the switches can do.
I shall explain.
"Gang" refers to the number of "buttons" a switch has
So the one above is a 1 gang switch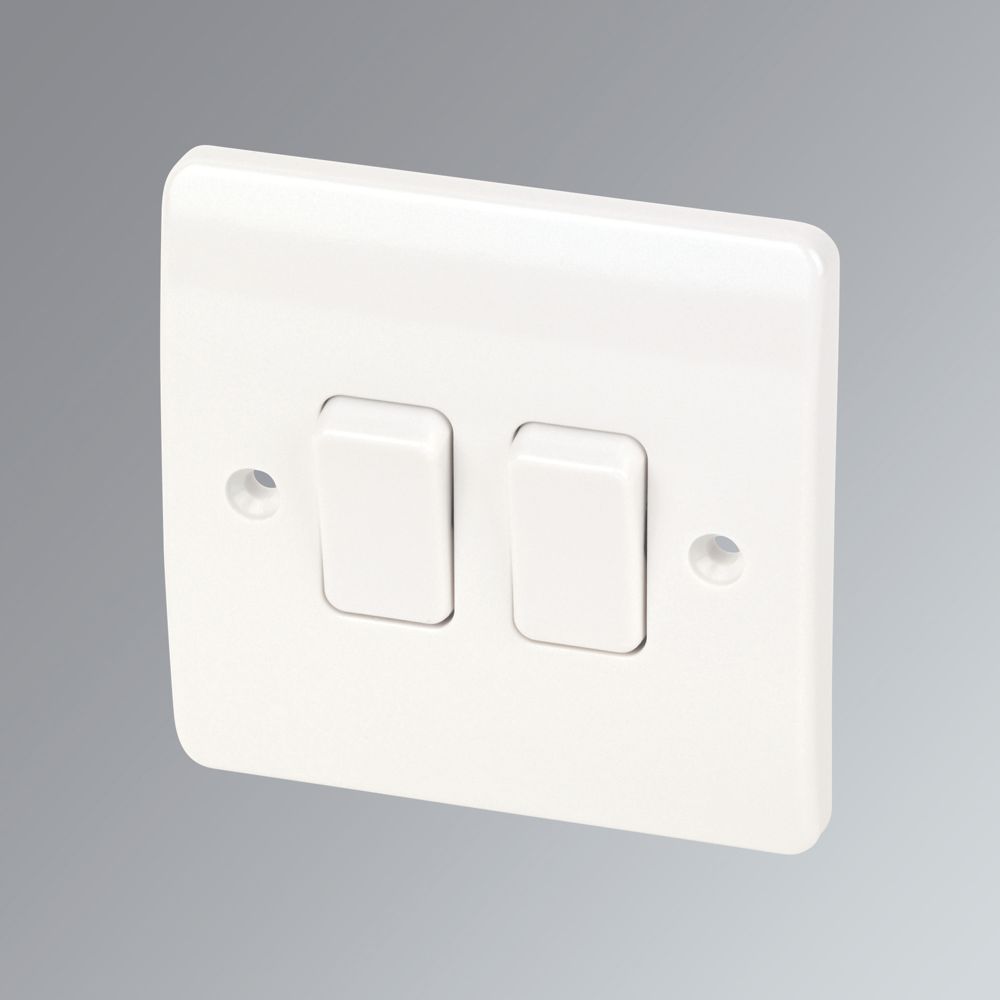 And the one above is a 2 gang switch
and so it goes on.
"Way" means "the number of switches that control the same light" (Easiest way of explaining it)
So if you have just one switch controlling one light it will be a 1 gang 1 way switch
But if you had 2 switches controlling the same light(s) each switch would be 1 gang 2 way
(If you added more switches to control the same light they would be called intermediate, no matter how many you had)
That is how conventional on / off switches work / called. Electronic switches depend on what the maker of that switch decides. Most stick to the "number of ways" but some use the master / slave method, so as the name suggests you have one master switch and as many as you like slave switches all controlling the same light.
So you have to look at your desired switch maker and see what they offer, as it depends what they call theirs, and how you want to switch your lights, as to what you should buy.
As an aside, it makes no difference to the "name" if a switch operates one light, or ? lights, so long as they all come on at the same time.
_________________
Take it easy, a forum is only a collection of opinions. Above, are mine.
Which is correct? Metre or Meter? Click the link.
to find out more.
No such thing as "Thou shalt put this wire here, Thou shalt put that wire there"
.............Take a picture
BEFORE
you do the job.
If gloom had a voice, it would be me.
How to post a picture on this forum
Click here