Hi someone-else and thanks for replying.
The two neutrals in the switch itself are just connected together by one of these things (sorry, don't know what they are called)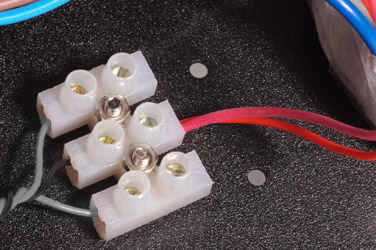 http://mnats.net/images/avel-lindberg_secondary_ct_wiring_thumb.jpg
Inside the switch there is a little brass screw and clamp that I assumed the earths went to, so I attached the incoming earth feed and the outgoing earth feed to that. Could that be the problem?
Sorry, I don't have pics since I'm no longer at the property at the moment.