George3G wrote:
Hi all,
I'm after some advice please, I'm wanting to create a storage area with my garage roof space. I plan to leave the current trusses as they are and have the new ceiling / loft space floor around a foot lower than the base of these. I realise the loft area this creates won't be the easiest to use with these in the way but I don't plan to use it often and I believe the potential cost of changing the trusses would be high.
I wondered if anyone has done anything similar to this before, and also what materials they used and whether they plastered the ceiling. I've added some photos of the garage in it's current form below and the last image is my final plan.
Lastly, if anyone has any idea on what this would cost, I'd appreciate that too. The garage measures 17ft long x 9ft wide.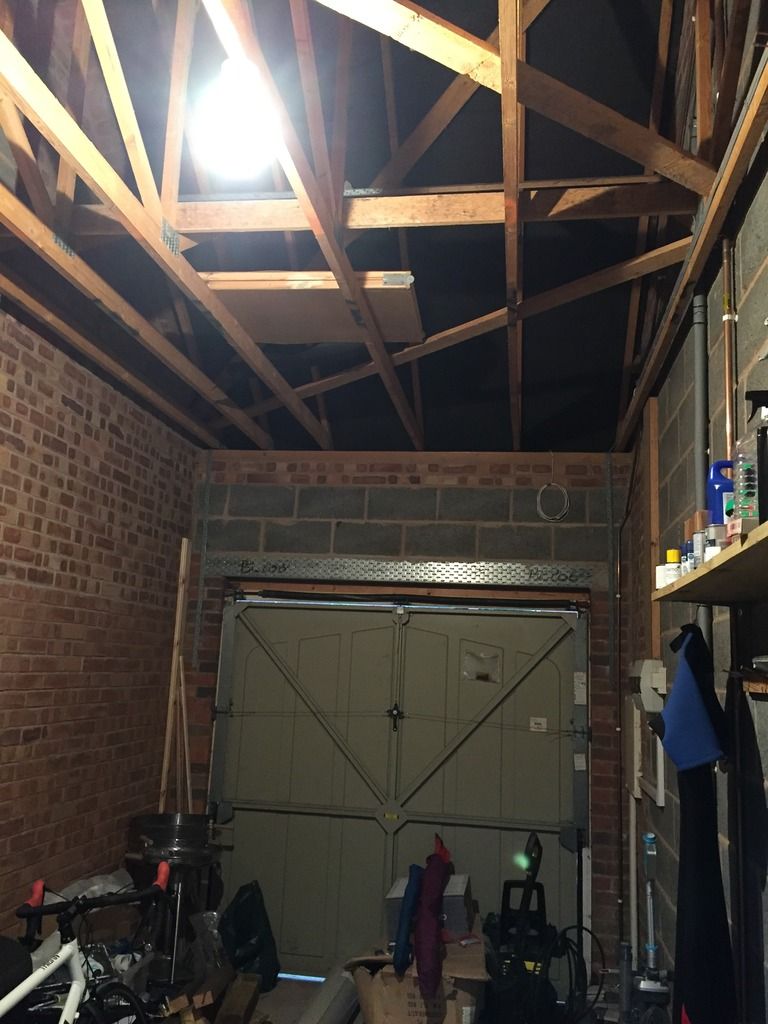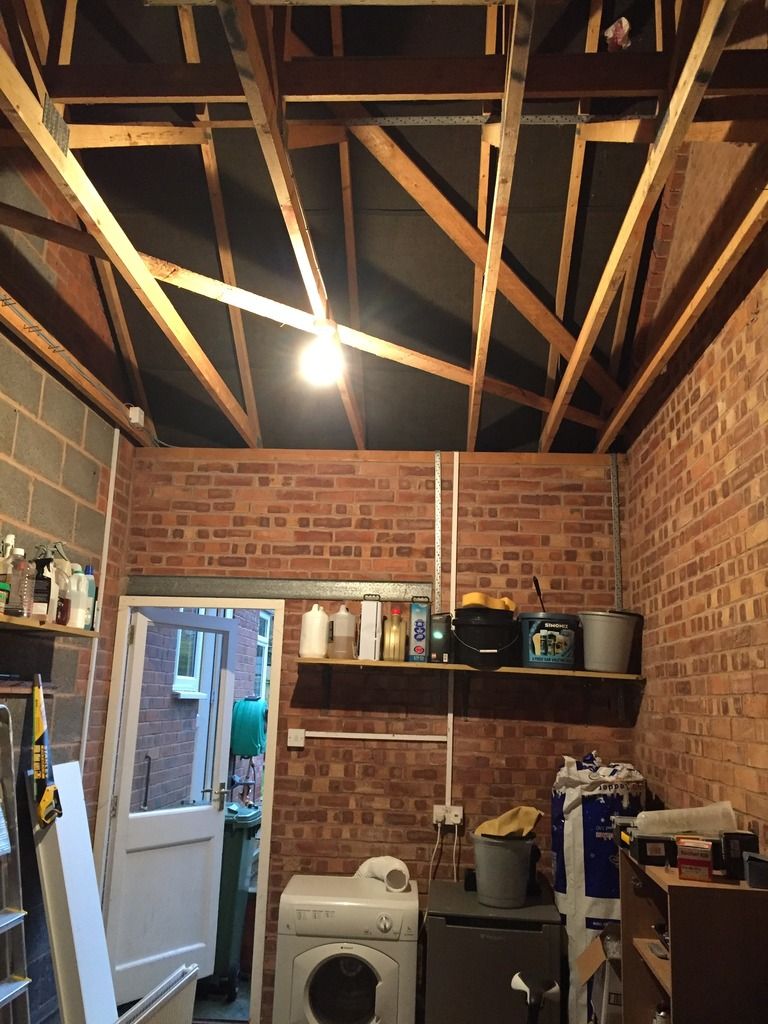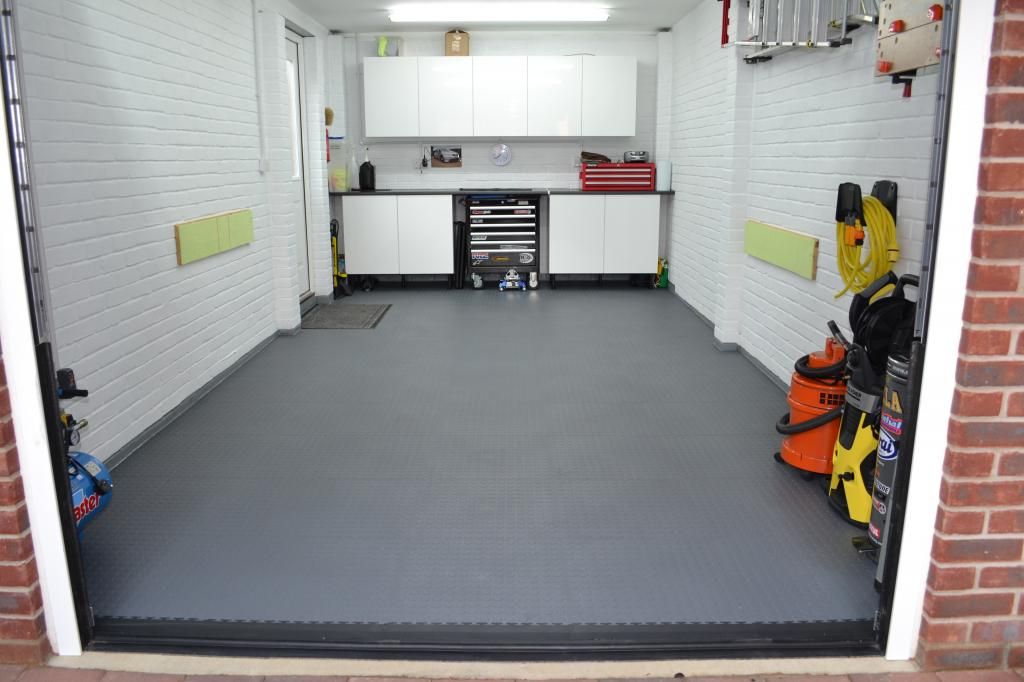 Thanks
That's what my garage looked like when I moved into my new house, although mines is a triple the idea is the same. I removed the 2 prices of timber which forms the triangle, that left me with a flat surface along the joists. I put chipboard flooring down and left myself an access hatch. I just basically put 2x2x4 between 2 of the joists and screwed them in.
I then got hold of some cheap insulation from gumtree and stapled it to the chipboard. Once that was done I plasterboarded the ceiling.
Great bit of space.
Sent from my LG-H850 using Tapatalk