Hi everyone, new here.
I had a boiler fitted by a cowboy, and as you can see from the pics the pipework and even wiring is terrible and looks like someone just did it from watching youtube videos for the first time lol.
As you can see from the images at the foot of this post, the pipe on the right is at a very bad angle and even overlaps the top of the doorframe. The plumber said they had to be like that as there are 2 horizontal pipes down the side of the boiler in the way, BUT there is a gap that is twice the width of the far right pipe between the pipes he said were in the way so i see no reason at all why that far right pipe had to be on the right?? Or am I missing something....
Anyway in you expert opinions what would be the best way of re routing the pipes? Just move the far right pipe and call it a day, or redo the whole thing? Or add a back plate/jig and pipe them all behind the boiler?
Also there are very large gaps behind all of the pipes at the top where they go horizontal meaning there is no need to move any pipes to re route others as they will all fit behind each other before going vertically down, they are only flat against the wall when they come down the wall, he literaly just piped them straight from the boiler to the side wall at an angle, same at the bottom. I will add pics of the top better if i can later on.
P.S ignore the bad painting that was me, figured the paint easily wipes off the pipes so no need to be tidy lol.
My landlord wants a few opinions so i figured this would be a good way to get them.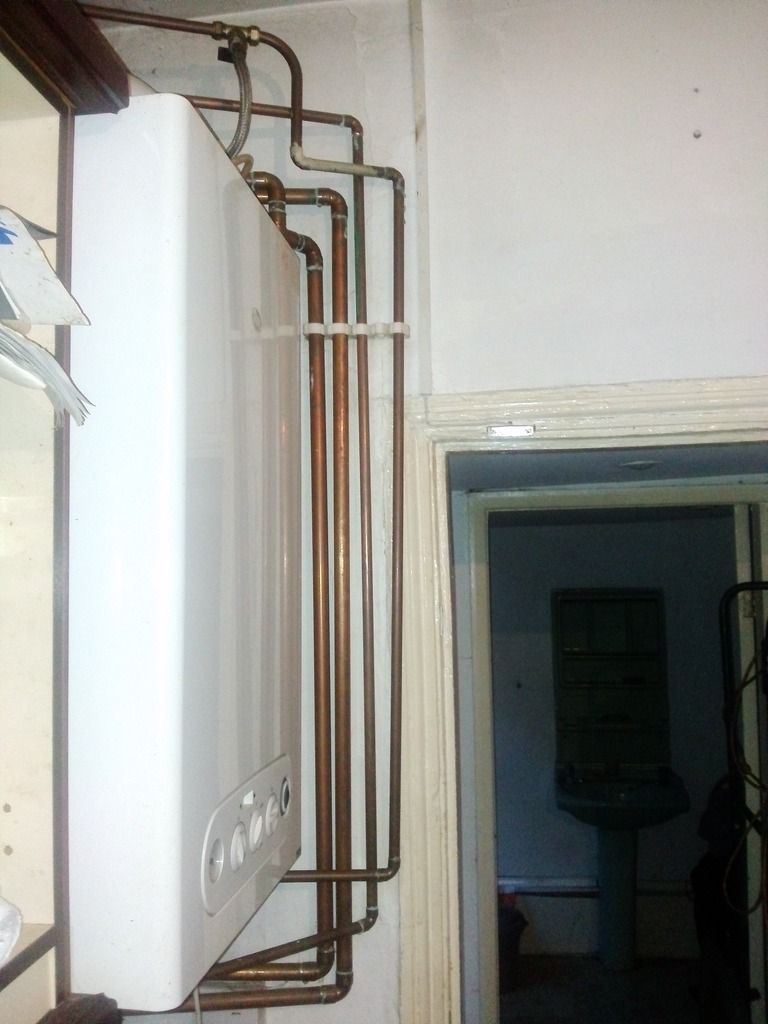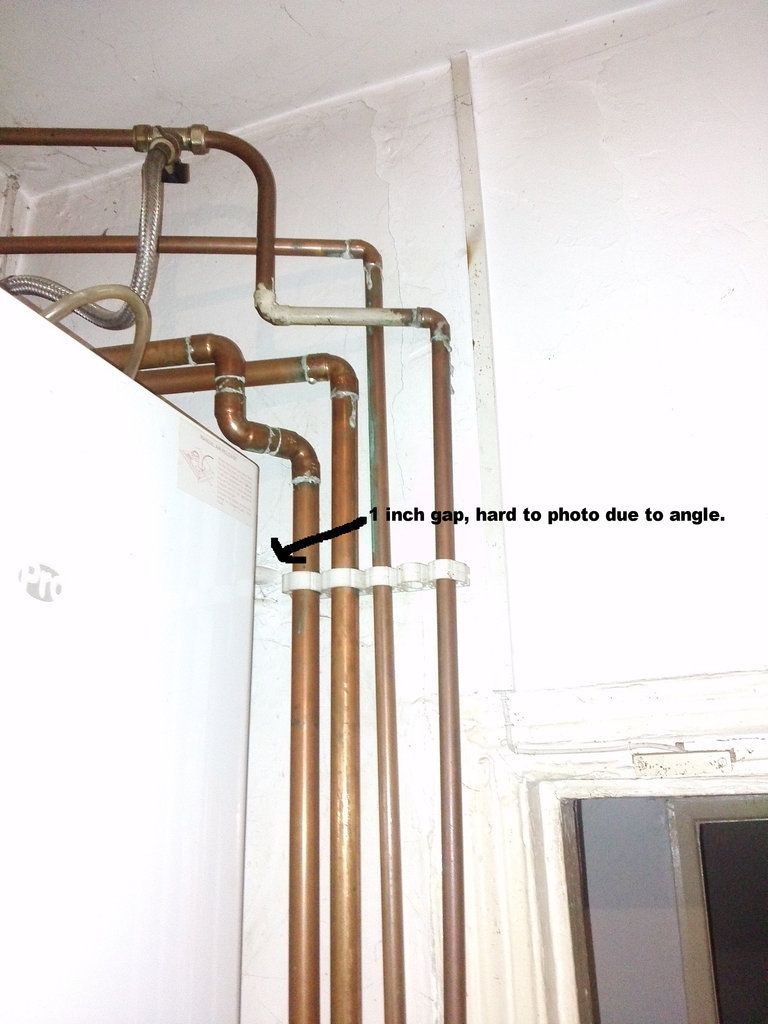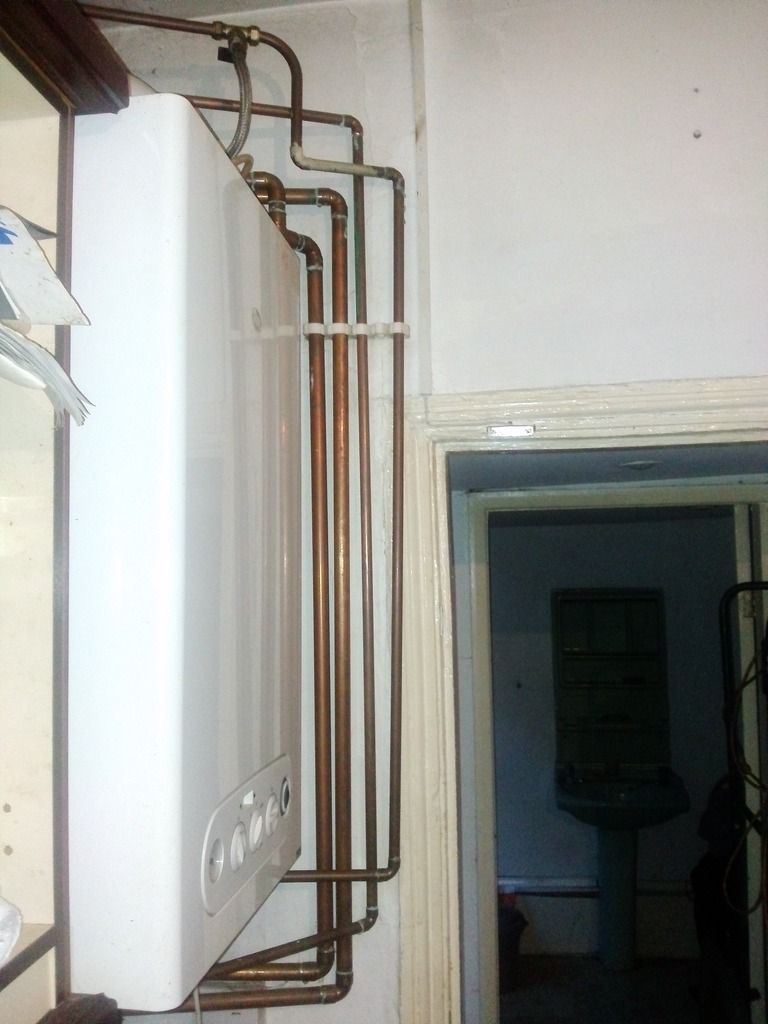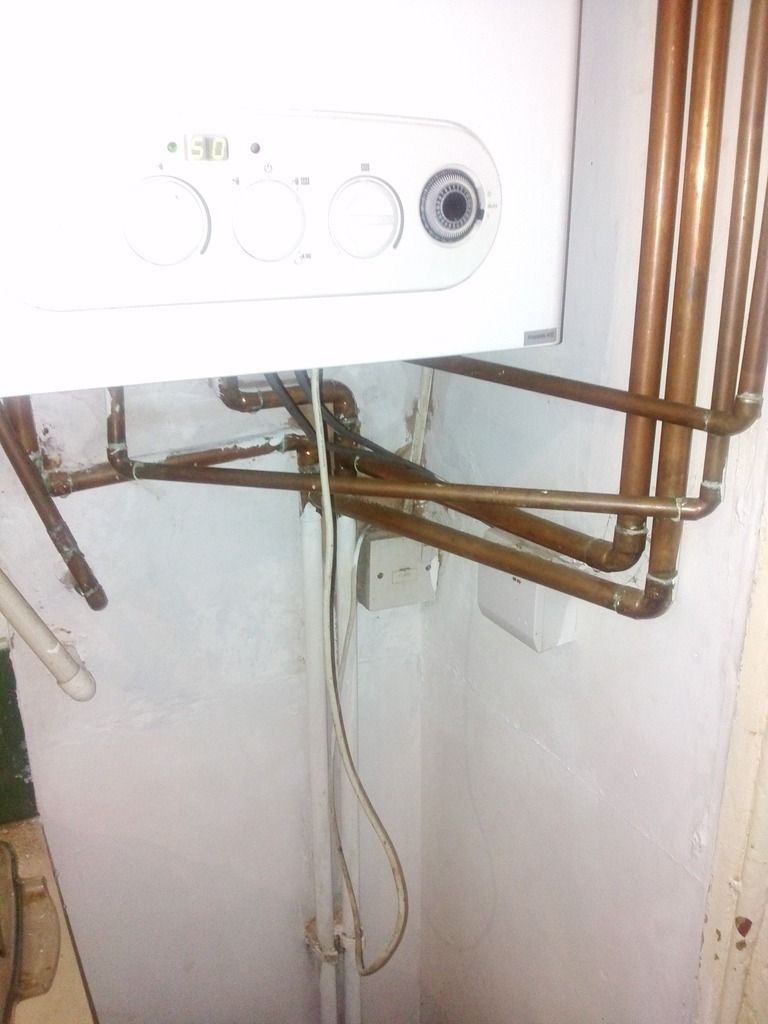 Thanks to anyone that replies, quotes also welcome from anyone in Hull.
Thanks
Dave