Hi folks.
We've lost a set of keys to our front door - possibly since Friday, and although they usually turn up, I've a feeling these ones are long gone.
We'll have another good look this evening, and overnight we can put the latch on (in case somebody had access to them and tried to enter).
At the moment, there's usually somebody in the house all day. Tad paranoid they're in the wrong hands so if they don't turn up I suspect I'll need to change the lock. This is the type of lock btw: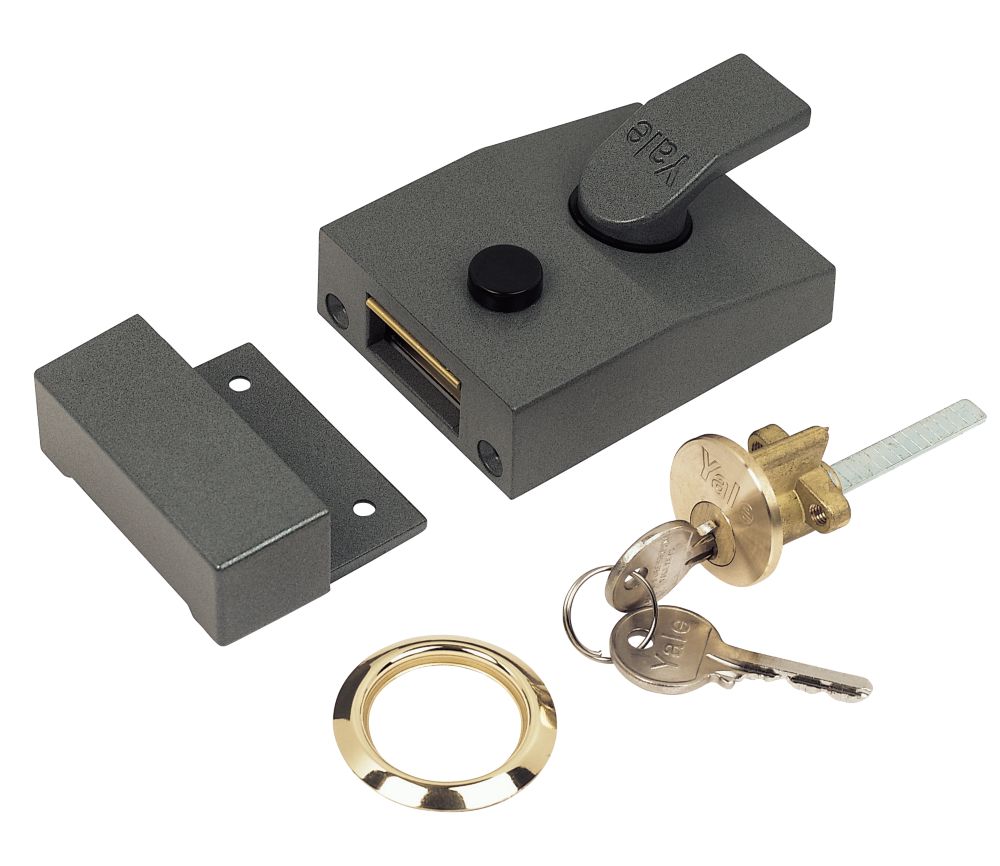 These cost around £32 (first price that came up to be fair) but there's a brass one (toostation - Yale btw) that's brass rather than grey.
A: would it make a difference if I fitted a brass one i.e. would it be shaped slightly differently (looks identical)?
B: I've also noticed you can purchase a Yale nightlatch cylinder (far cheaper at £8 - I'll need a few quid for extra keys) - would this suffice?
Many thanks.
EDIT - when I've looked at the two lock images side by side above, the brass one looks smaller...?
EDIT 2 (apologies!!) - there is a 89 and 85 model...I probably have the 89 model as it matches the 89 size. That might be irrelevant if I can get awya with just the new cylinder.