Presumably, you already have these lights and a normal on/off switch?
If its a normal 3 gang switch, you can not swap it to a 3 gang dimmer, the reason is a 3 gang dimmer is wider than a 3 gang on/off switch. (You have to "bash the wall a bit" to make a wider/deeper box fit)
Room 3 will NOT work as normal..............because you have a dimmer switch.
You could always opt to have a grid switch (You can make any combination you want or need)
Oh, you were right about trailing edge dimmers
Below is a conventional 3 gang switch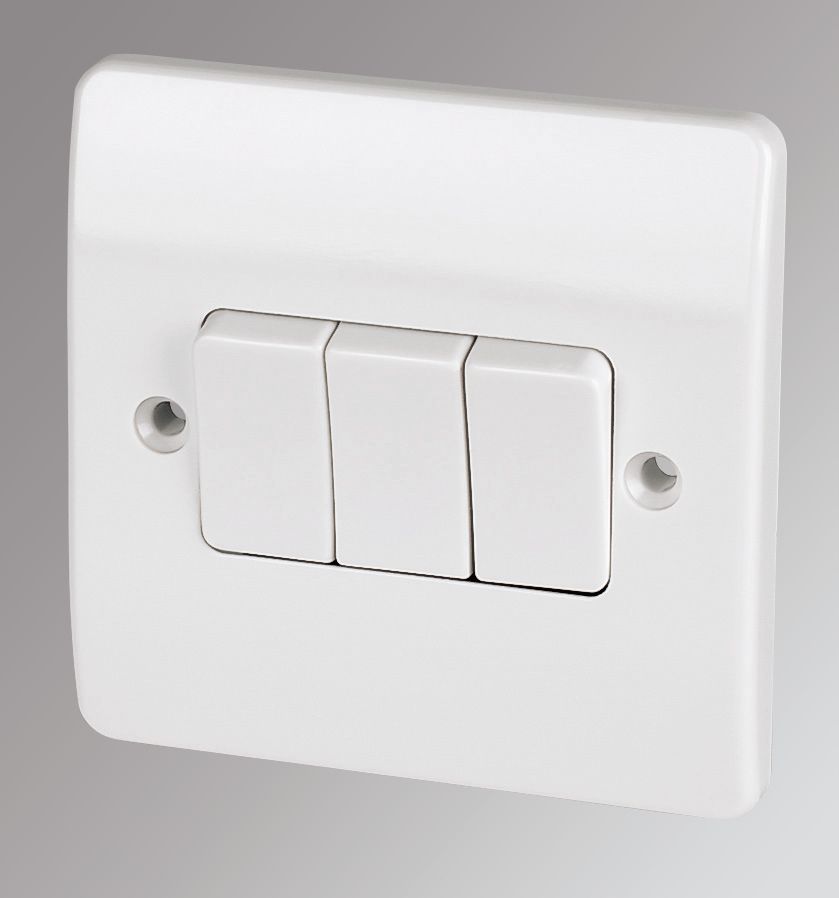 Below is a conventional 3 gang dimmer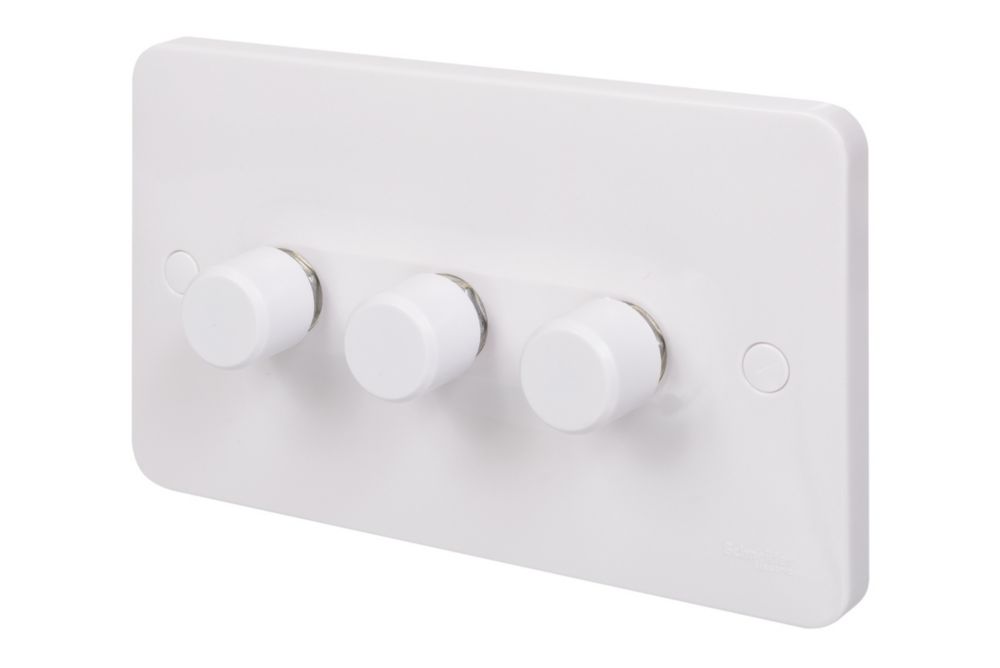 The 3 gang dimmer is twice as wide as a 3 gang on/off switch
_________________
Fret not, a forum is a collection of opinions. Above, are mine.
Which is correct? Metre or Meter? Click the link to find out more.
Working on
anything electrical
? have you got a
multi meter
?
why not
? Would you hit a nail with a shoe?
If gloom had a voice, it would be me.
How to post a picture on this forum
Click here