It would seem it is set up for off peak electric use, often called Economy 7. In the old days the bottom immersion heater was active at night and should give you enough hot water to see you through the day, however if it failed then the top immersion heater could be switched on, but it only heated top half, often used a timer that would just heat water for an hour. The white meter did bottom and black did top.
However as time went on people wanted to use off peak for washing machines etc. So new systems were used, where the switching was often done by the home owners timer rather than the DNO's timer.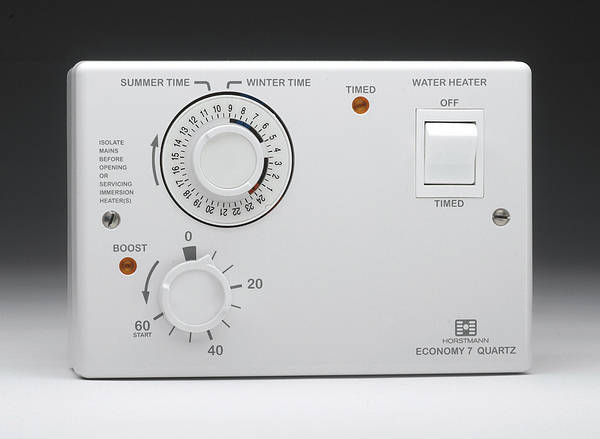 Special timers are normally used. Some allow two supplies, and some just one,
and since where I live near everyone has gas, I can't tell you which are which, I just know they exist.
So question one is do you have off peak electric? Many have found off peak does not suit their life style so have got rid of it, so may be you no longer have it and the two immersion heaters are from the past.
However before trying to explain how to connect we really need to know.