It appears to be an 'online' only offer.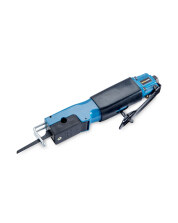 We bought a Sealey brand such saw a couple of years ago and, although it doesn't get much use, there are the odd occasions where you just can't 'get in' with an angle grinder using a 1mm cutting disc.
At that price, can't go wrong for the 'might one day need' brigade!