steviejoiner74 wrote:
It's single wires in a metal conduit and the pendant is attached to metal circular box which is gonna be a joy to try and remove!
Actually it shouldn't be as bad as you think.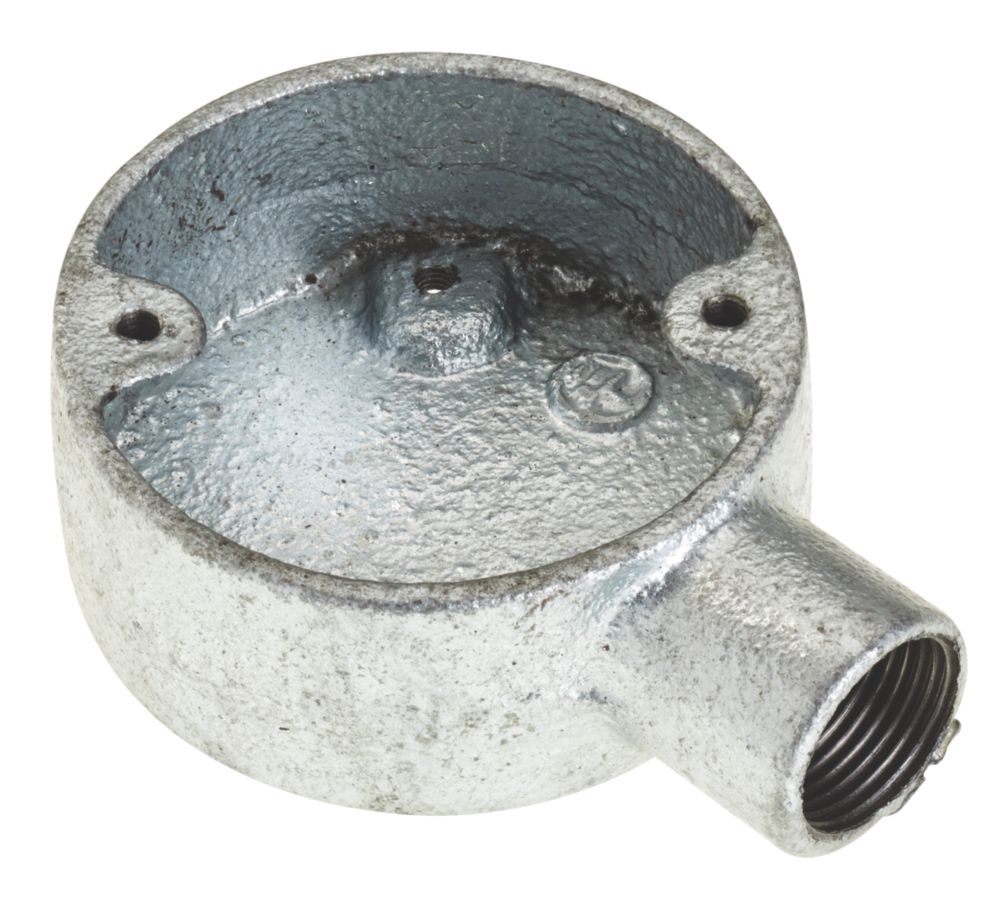 Above is a conduit end box (Yours may be a through or even a T box) if you look at the picture you will see that there are two "tabs" These are pre tapped with 4mm thread, they will be how your JB is held to the box (You just undo the two 4mm screws and down comes the box. looking at your picture, look next to the red sleeve and also next to the black wires, in each case, there is a "well" that will be where the 4mm bolts are.)
How ever, as you have conduit and a JB I would suggest you leave the JB there as it is ideal for what you want, other wise you will have to fit a a blanking plate with stuffing gland and a lock nut to secure it, as well as choc bloc.
Also as its steel conduit there is no requirement for an earth cable (as the conduit itself acts as the earth) Your new lights will probably need an earth.
Check to see if an earth has been run (doubtful) and also see where the conduit connects to your supply as it may be be you have a metal CU and this is where it gets its earth from. If it does, you are in luck. If you look at the picture again, at around 12 O'clock there is a raised surface, this is also tapped out to 4mm and it is for an earth wire to be connected to. (you will need a round crimp lug and a short 4mm bolt)
_________________
Fret not, a forum is a collection of opinions. Above, are mine.
Which is correct? Metre or Meter? Click the link to find out more.
Working on
anything electrical
? have you got a
multi meter
?
why not
? Would you hit a nail with a shoe?
If gloom had a voice, it would be me.
How to post a picture on this forum
Click here